Croatian wine tasting, was held at the Croatian Centre Calgary May 3rd 2014, which was posted in the Croatian Centre' previous blog; organizers of fundraiser event were very successful, more than 80 people gathered to meet the winemakers and to taste great wine.
With a tastefully selected appetizer, for that evening, which was prepared by the staff of Croatian Centre for this event, guests were entertained by local band "Bećari ". In the end after paying all the expenses organizers managed to raise 673 dollars, which will be donated to the Red Cross for the demining program in Sibenik-Knin County.
Now for all of you who want to buy Croatian wines, Heritage liquor store carries these wines for sales.
Trapan white & red
Bibich red
enclose a few pictures that were taken during the wine tasting event .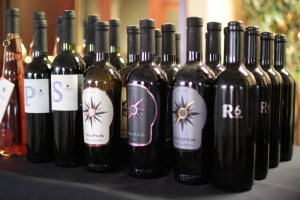 16 Photos